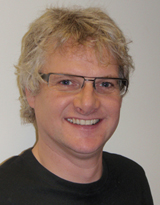 Richard Simkins - Principal Dentist
Richard became interested in dentistry at an early age when he accompanied his father to the practice.
He graduated at Kings College London in 1987 and for the next three years gained valuable experience working in London. In 1990 he joined his father in the family business.
He has a particular interest in Implants and Cosmetic Dentistry and has been restoring Implants since 2000 following a one year course.
He has since completed a two year advance restorative course and is continuing his post graduate education. 
Outside the practice he enjoys time with his family, music and travelling.  He is also learning to speak Spanish which is helping with his continued dental charity work in Peru.      


BDS (Bachelor of Dental Surgery) 1987 London England. 
GDC Number 63038.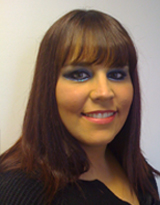 Davina graduated in dentistry at the University of Sheffield in 2001.  Since leaving Sheffield and completing vocational training she has worked in general dental practice at Simkins Dental Care.

Davina was born in Manchester and enjoys practising in her home town.  She is especially interested in preventive, restorative and cosmetic dentistry.  She finds it immensely satisfying to encourage nervous and reluctant patients to overcome their fear of coming to see a dentist, with her gentle and cheerful manner.

Davina is committed to continual professional development as a means of delivering the highest standard of care and the latest techniques to patients.  For this reason she is continuing her postgraduate education and completed a 1 year Dental Implant Course with Professor Ucer.

She is a member of the British Dental Association & General Practitioners Association.

Away from dentistry Davina loves to indulge in her passion for arts and crafts.  She also enjoys comedy and music concerts when her son and daughter allow.

BDS (Bachelor of Dental Surgery) 2001 Sheffield England.
GDC Number 79505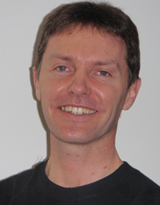 Russell qualified from Sheffield University in 1995.  After completing a year of vocational training he joined Simkins Dental Care in 1997.

Russell's aim is to provide gentle dental care giving patients the time they need.  Through a commitment to post graduate education he enjoys providing patients with the latest materials and techniques for routine and cosmetic dentistry.

With this in mind he has completed a 1 year Dental Implant Course under Professor Ucer.

He has an interest in Orthodontics and has held a part- time post at Trafford General Hospital Orthodontic Department since 2001.

Outside the practice Russell enjoys rock climbing, walking cycling and is learning to play golf when family commitments allow.

BDS (Bachelor of Dental Surgery) 1995 Sheffield England.
GDC Number 70671
Alex qualified as a Dental Hygienist from Glasgow Dental Hospital in 2003 and gained her Therapy qualification at Liverpool school of dentistry in 2006.

She has experience in the military dental service and likes to treat motivated patients who have an interest in improving their oral health. She regularly attends courses to keep up to date with the latest techniques.

In her spare time she enjoys knitting, cycling and dancing and is learning to speak Arabic.

Dip Dent Hygiene RCS Edinburgh Scotland 2003
Dip Dent Therapy Liverpool England 2006
GDC Number 6356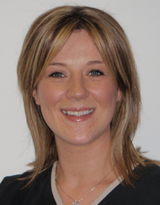 Katherine qualified in 2007 from the Greater Manchester School for Dental Care Professionals, gaining a diploma in Dental Hygiene and a diploma in Dental Therapy from the Royal College of Surgeons, England.

As a Dental Hygienist at Simkins Dental Care it is her role to work alongside the dentist in treating patients with gum problems and most importantly monitoring and educating both children and adults on how to improve their oral health and maintain a healthy mouth.

She is a member of the British Society of Dental Hygienists and Therapists and prides herself on keeping up to date with the latest initiatives.

Outside work Katherine's time is now spent looking after her young daughter.

Dip Dent Hygiene RCS Manchester England 2007
Dip Dent Therapy RCS Manchester England 2007
GDC Number 109774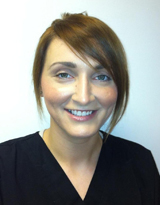 Gemma has worked as a dental nurse for 11 years before becoming a fully qualified Dental Hygienist and Therapist. She qualified from the University of Manchester with a BSc Degree in Oral Health Science in 2010. 

Gemma has now worked at Simkins Dental Care for over a year; she enjoys working with the lovely team of dentists and staff to help treat the patient's periodontal conditions and maintain their oral health.

In her spare time Gemma enjoys time spent baking with her daughter and an occasional evening at the cinema with friends.

BSc Oral Health Science Manchester England 2010
GDC Number 202887